LiquiFold 315
Intermediate Bulk Containers
Simplifies Handling
Minimizes Packaging Material
Reduced Packaging Cost
Improved Safety
Improved Hygiene
Improved Ergonomics
Click image to enlarge.
LiquiFold 315 - Intermediate Bulk Container
---
The LiquiFold 315 is a multi-use, ergonomic, user-friendly IBC constructed of an injection molded food grade polypropylene with completely smooth surfaces to satisfy the strictest hygienic standards to guarantee the safe storage, transfer, and delivery of your product. Designed for a wide variety of liquid food products and non-hazardous industrial applications this intermediate bulk container delivers a practical cost-effective distribution solution.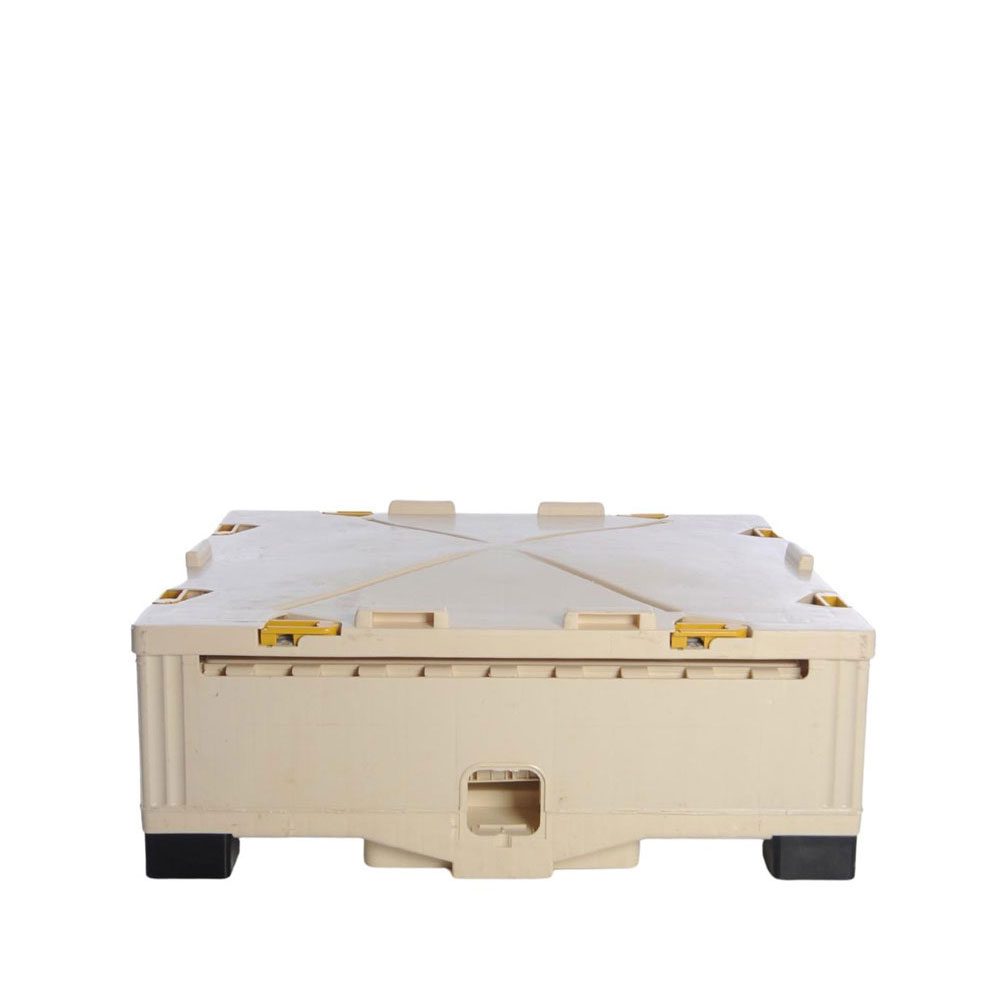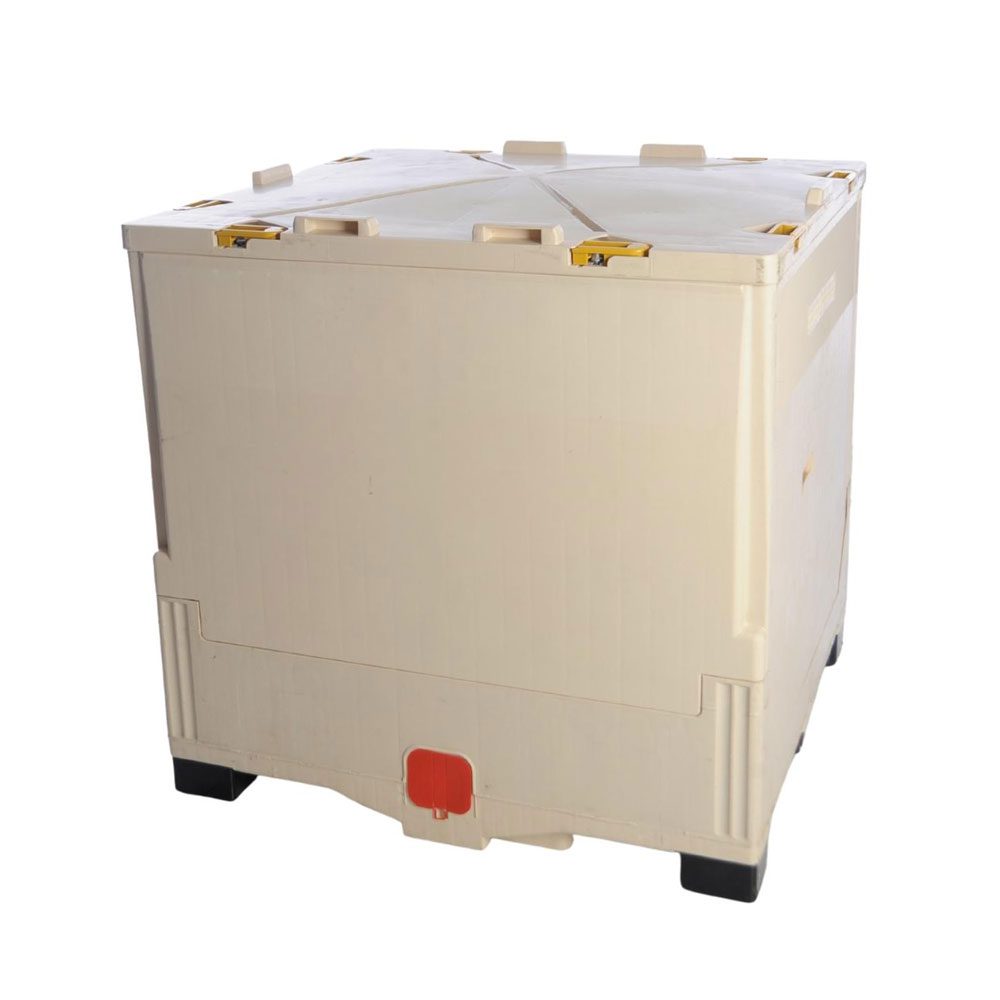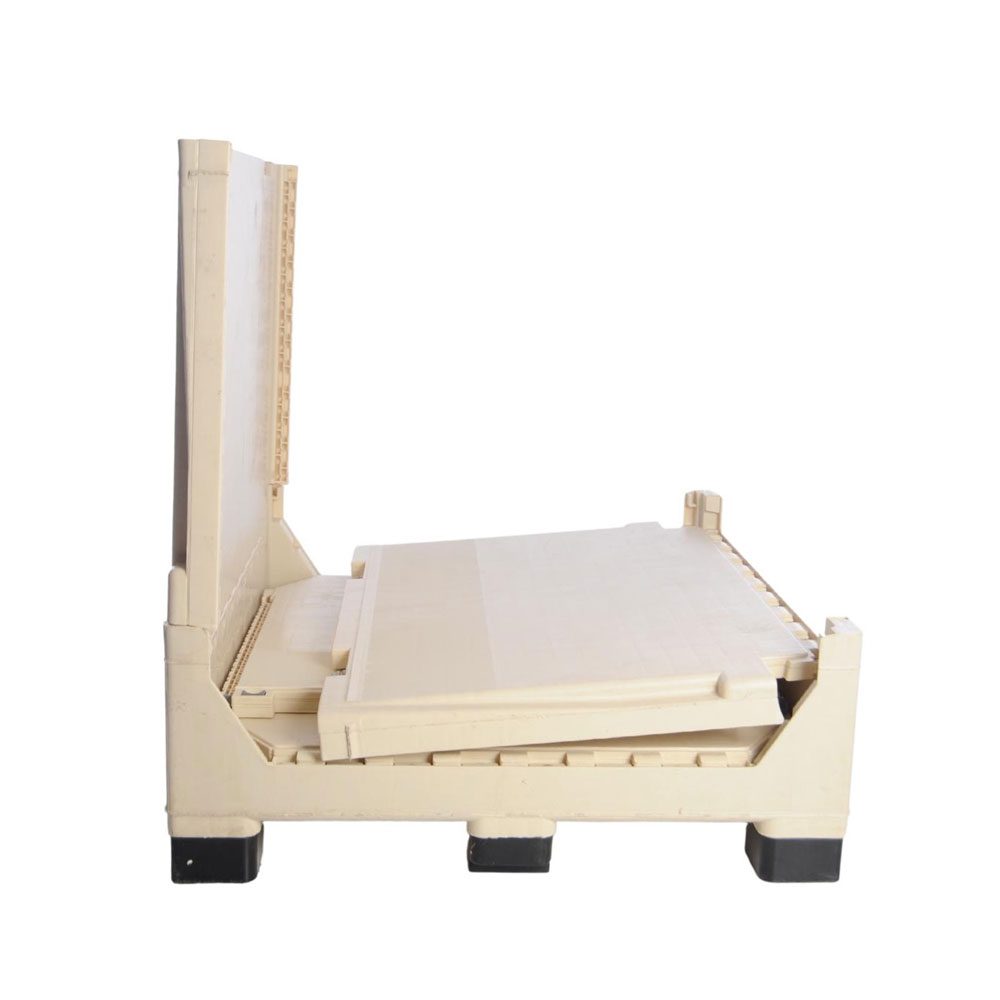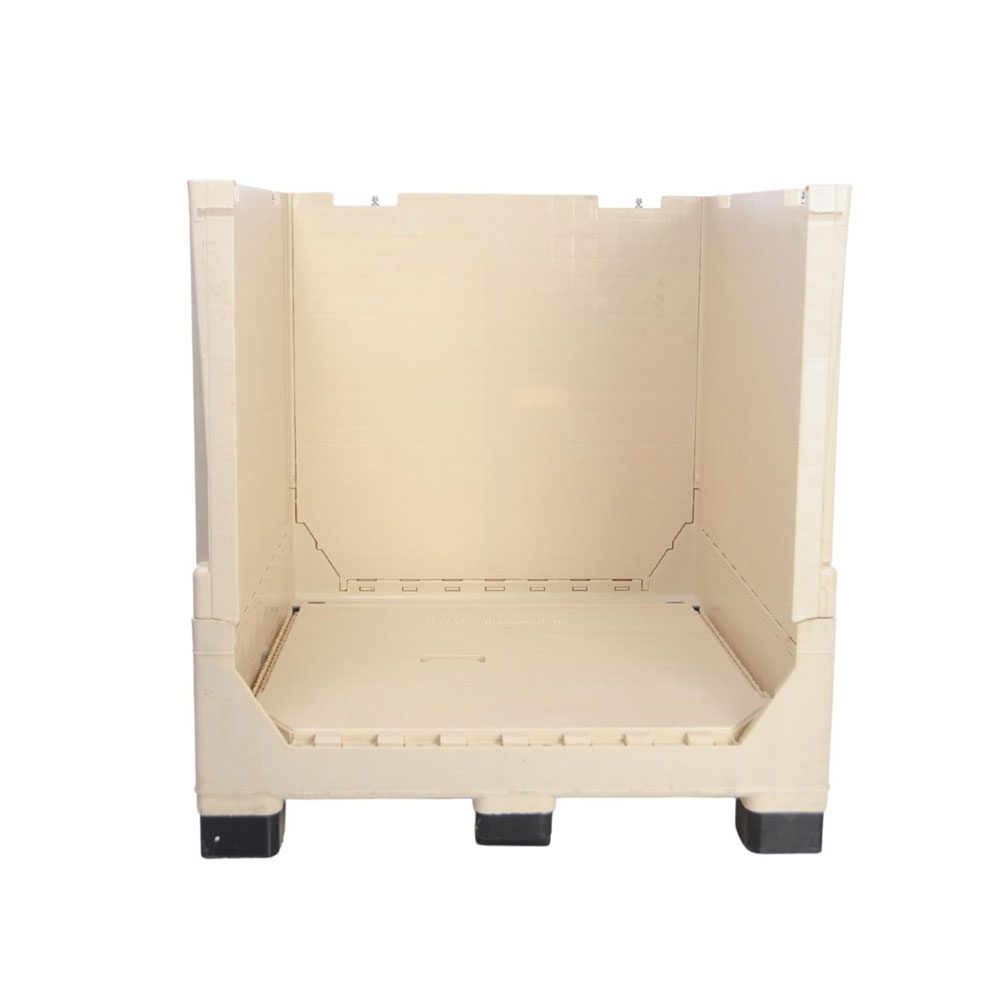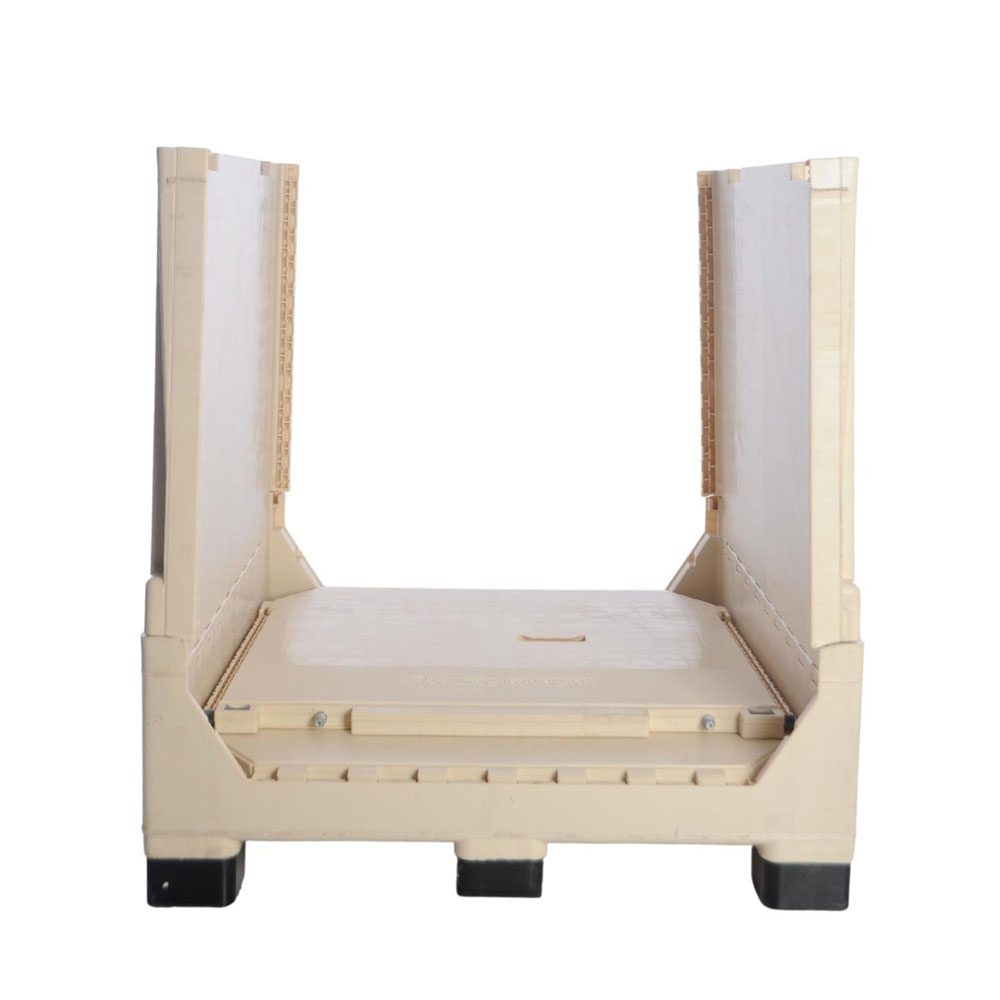 Hygiene
---
LiquiFold 315 IBCs reflect the highest standards of hygiene for handling requirements of food, pharmaceuticals, cosmetic ingredients, and non-hazardous chemicals. They are molded from FDA approved materials and feature smooth interior and exterior surfaces reducing the opportunity for product contamination and allowing for easy cleaning. The IBCs flexible liner bag is sterile and can be filled without introducing air into the container.
Environment
---
A reusable container system eliminates the need for large quantities of disposable packaging material and the associated waste and costs for disposal. The collapsible intermediate bulk container reduces the carbon footprint of transportation requirements. The LiquiFold 315 is completely recyclable, and the used liners can be washed and recycled.
A Revolutionary Packing Solution for Fluid Handling
---
LiquiFold 315 has been developed for use in a wide range of industries and situations. It is designed for different types of liquids which are filled under varying conditions, and with varying demands on shelf-life. LiquiFold 315 can be stored outdoors for long periods, as well as indoors in freezer rooms, for example. LiquiFold 315 is a highly flexible and efficient system, stacks five high when full, can be heated, has excellent insulation, folds flat for transportations and complies with FDA, CFIA, Kosher and HACCP requirements.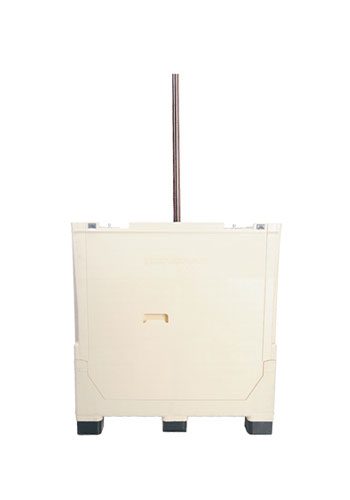 ---
The filling process can easily be done using existing systems.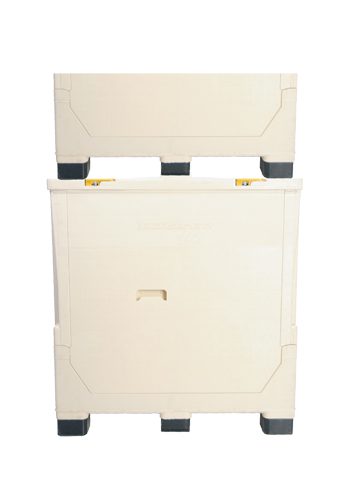 ---
LiquiFold 315 can be stacked up to five high when filled — even for long-term outdoor storage.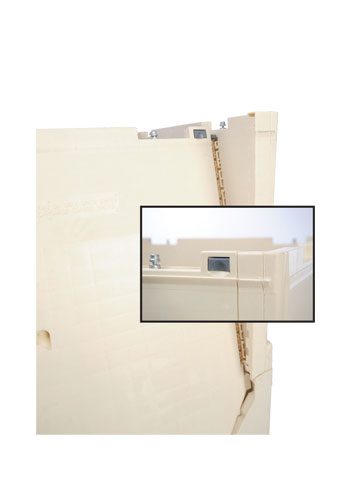 ---
With modular construction the LiquiFold 315 offers easy replacement of components if one becomes damaged.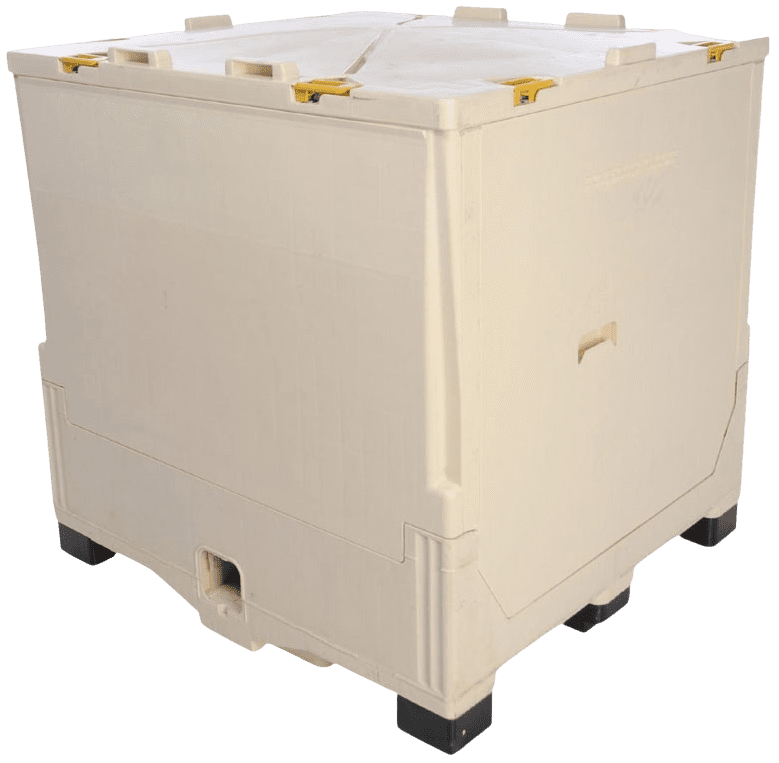 Twin-wall side walls engineered for optimum strength.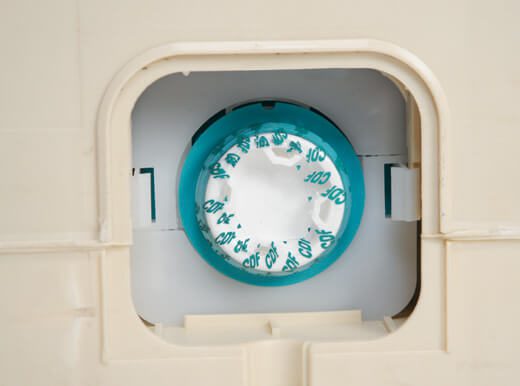 Bottom discharge feature with built in slope enables fast unhindered flow for emptying product.
LiquiFold 315 containers are designed for use with a recyclable liner.
Side walls and base and rounded corners and smooth surfaces, with no cavities where dirt can gather, ensuring the highest level of hygiene and security.
Integrated 4-way pallet allows efficient and secure handling by forklifts and hand trucks.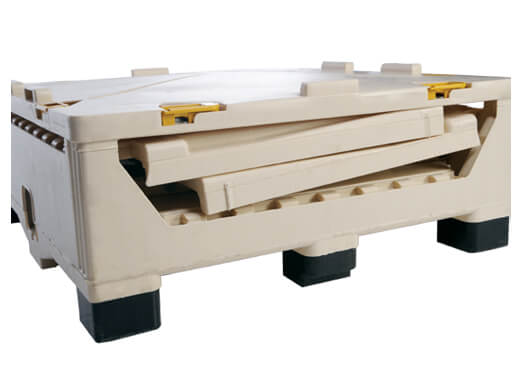 ---
LiquiFold 315 containers can be easily and quickly folded when empty for space-saving storage and cost effective distribution.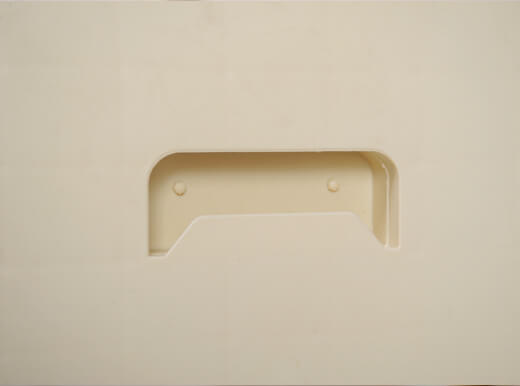 ---
Ergonomic handgrips make it easy to grasp the side walls to quickly erect or fold the container.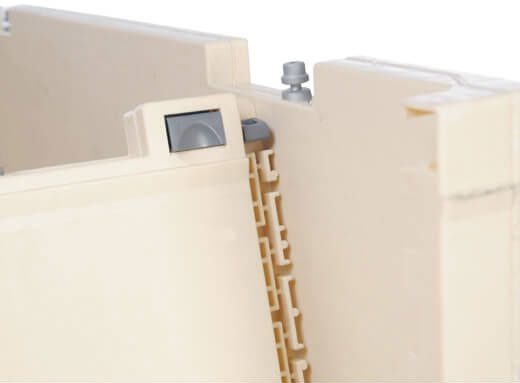 ---
LiquiFold 315 containers are equipped with a unique corner locking system that ensures optimum performance even under stress such as high pressure filling and rail transport.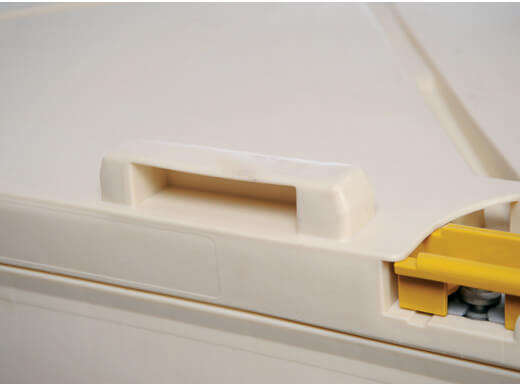 ---
LiquiFold 315 lid has integrated handles on the long sides to facilitate the placement and removal of the cover.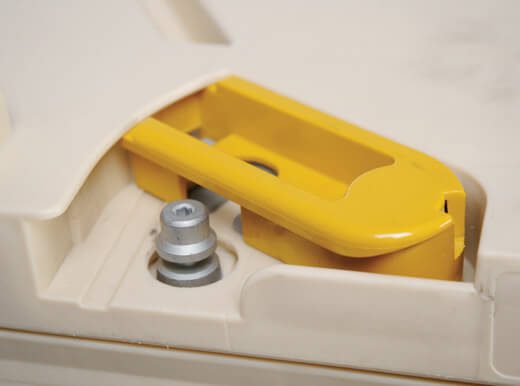 ---
To protect container contents, the LiquiFold 315 lid comes with a unique locking system that secures the cover at eight different places.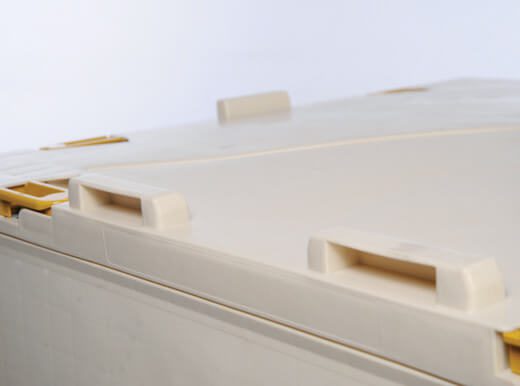 ---
Stacking ridges ensure the cover and skid interlock when stacked, allowing a safe, self-supporting column in storage and distribution.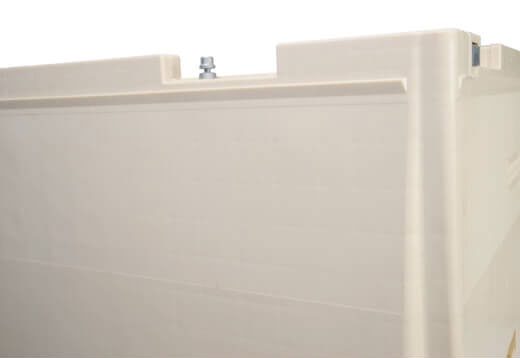 ---
Large labeling areas around the top perimeter of the container, including corners, are available for identification of contents.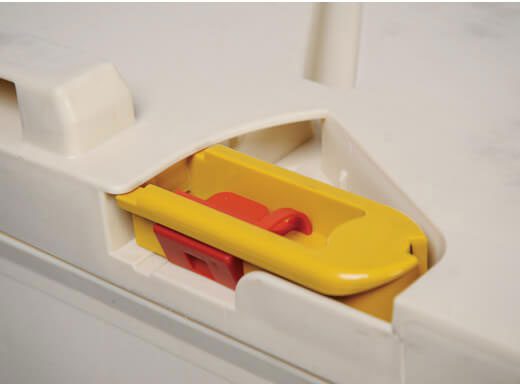 ---
Tamper evident seals are available for maximum security of container contents and comply with HACCP requirements.
Safety
---
The high-pressure injection molded LiquiFold 315 intermediate bulk container is made from FDA approved and 100% recyclable materials. Our IBCs are designed to protect your product during extremely rough handling with reinforced side walls, stainless-steel retaining pins and strong overlapping integrated corners. The LiquiFold 315 has been tested for transport by truck, rail, and sea container. The high-density polyethylene construction withstands the effects of sun, wind, rain, ice, or snow and allows for long-term outdoor storage. LiquiFold's insulated walls provide temperature stability for sensitive products. Tamper-evident seals can be placed on the top lid and dispense opening.
Efficient
---
The high-performance construction of LiquiFold 315 translates directly into bottom line benefits, saving money and time with labour, transport, handling, optimization of storage and product utilization. This IBC's excellent design and ergonomic details ensure ease and efficiency for anyone to easily prepare for setup, filling, discharge, shipping, storage or dismantling. The LiquiFold 315 will yield more product during decant as the surface area of the liner decreases as it empties and the decant point positioned below the base of the container, ensures minimal residue. The disposable nature of the liner removes the need for container washing and product to container dedication, often reducing the number of intermediate bulk containers required.
Commercially Efficient
---
LiquiFold 315 is available for purchase, lease or daily hire/rent; providing flexible, efficient solutions for all commercial requirements. LiquiFold 315 is a proven system with a comprehensive package of ancillary equipment to ensure product handling efficiency across a broad spectrum, which in addition to full user support provides the modern solution for the challenge of liquids handling.